2022 Feng Shui Tips

Annually, all of us have to be aware of the location of the three afflictions in Feng Shui i.e. the location of the Tai Sui, 5 Yellow and 3 killings. These 3 locations are occupied by killing or harmful qi (energy). Any disturbance within these afflicted sectors will bring bad luck, sickness and loss to the residents of the building. By disturbance we mean vibration of the wall or the floor caused by renovation such as digging, knocking or drilling.
The practice of feng shui today has deviated from our ancestral teaching of classical feng shui so much that today many feng shui practitioners and masters do not understand why their practice sometime work and sometime don't. All these are partly due to the fast wide spread information of the internet.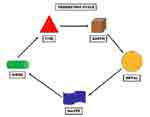 Classical feng shui practice teaches us that qi or energies are best represented by colors and shapes and one of the most basic cycles is represented here. Read more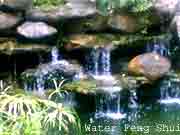 Water Feng Shui Tips
Water is the most potent Feng Shui enhancer or remedy for good money and wealth luck if place on the right location (Wealth Spot) and at the right time. Feng Shui is about wind and water. If we understand the qi that rides on the wind that comes to our main door, we can determine our income or wealth luck of the house.
Pi Yao originally known as Pi Xie is a Chinese mythical creature considered to be a very powerful protector. It resembles a winged lion. Pi Yao is considered an influential and auspicious creature for wealth. It is said to have an extremely great appetite for gold and silver.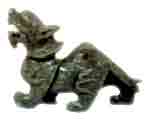 Traditionally to the Chinese, Pi Yao has always been regarded as an auspicious creature that possessed mystical power capable of drawing Wealth. Thus, it is helpful for those who are in need of money luck.
Read more
Wu Wang, the most evil earth star

In Flying Star Feng Shui, an annual star visits each sector of the house every year. The annual visiting star changes location every year particularly at the beginning of the solar year, and it stays in that particular sector of the Bagua for the rest of the year.

In protective feng shui, most importantly, you should know the location of annual star 5. This is because the annual star 5 is currently the most evil star, and you should not disturb it. The annual visiting star number 5 of flying star Feng Shui is known as the Five Yellow. It is also known as Wu Wang in Chinese. Wu Wang is an earth element affliction. When it is disturbed, it brings financial loss, obstacles to success and obstacles in relationship, severe illness and accidents. Read more

Collection of Articles written by TY Tan for Golf Malaysia Magazine, the leading magazine for Golfers.

May 2008 : Feng Shui for Golfers

June 2008 : Auspicious Keys To Build

July 2008 : Building your own Home

August 2008 : The Colours of Feng Shui

September 2008 : Water Energy for Financial Success

October 2008 : Water Feng Shui for Income & Wealth

November 2008 : External Natural Water Dragon

December 2008 : Exterior Artificial Water Dragon

January 2009 : 2009 - The Year of the OX

February 2009 : Interior Water Dragon

March 2009 : Water Mouth as Wealth Enhancer

April 2009 : Feng Shui of South 1 Facing House

June 2009 : Feng Shui of South West 1 Facing House

August 2009 : Was MJ's passing untimely?

September 2009 : Feng Shui of South West 2/3 facing House

November 2009 : Feng Shui of West 2/3 facing House

Water Feng Shui - Special Water Formation

There are various water formations that denote a good circulation of qi. Avoid areas that have negative water formations since the qi that comes in is already negative.

Auspicious water formations are Jade Belt Water, Curve Water, Converging Water Formation and Cascading Water.

Negative water formations are Bow Formation, Cutting Feet Water and Piercing Shoulder Water.

More Feng Shui Water Formation
The "Magic Gourd"
The Magic Gourd commonly known as the calabash or Wu Lo is an ancient health miracle wonder. The dried out gourd is used by the Chinese as container for medicine and wines for a long time.


Feng Shui Kitchen Tips for Wealth
The kitchen and kitchen equipments and appliance such as kettle, stove and rice cooker, etc are a powerful wealth qi producer. They are so powerful that correct placement often bring wonderful luck. The correct feng shui arrangement of the kitchen brings wonderful money luck coupled with health.


Feng Shui Bedroom Tips
All of us spend a lot of time in the bedroom. You spend 7 to 8 hours sleeping. The Feng Shui of your bedroom affect you to a very large extend. Having the bed placed against a solid wall on a auspicious location in relation to your bedroom door and windows is very important if you wish to have good luck in romance, relationship, descendent, health or wealth luck.


Feng Shui Office Tips
For a Successful Career
The arrangement of your office table in relation to the door of our office room is very important for a person's career.


Tips for External Water Form
For the year between 2004 to 2024, it is very fortunate to have real water such as a natural lake or pond towards.


Tips for Site Selection
If you are a real estate investor, you would be most familiar with the 3 most important factors in property investment i.e "Location, location, location". In Feng Shui, these factors are also very important.

Tips for Date Selection
In Chinese Astrology, the selection of an auspicious time for your important events is very important if you wish to be successful or to ensure smooth implementation of a new venture/project.

Tips on Using a Compass
As a beginner you do not need to invest in a Feng Shui Luo Pan. What you really need is a good Western Compass for taking direction. A good compass is much better than a sub-standard Luo Pan.
Taking Direction without Compass - Using the location of the Sun
Taking direction of your house without using compass is not only possible but is much more accurate than any Luo Pan or Compass. This is possible with the use of technology.

Tibetan Singing Bowl
Creating metal sound that is beautiful is one of the best feng shui remedy for any home which is afflicted by constant bad luck during this period. During this period which is known as period 8 in flying star school of feng shui, the number 5 and 2 stars are two fearful and dangerous stars.

Common mistakes in Feng Shui

Common Home design affliction

How to calculate you Kua

Easy Reference Kua Table

Wealth Qi Direction Table

8-Mansions Formula for Health

Tips on Hiring a Feng Shui consultant