Another successful Feng Shui class

August 2009 - Basic Feng Shui Class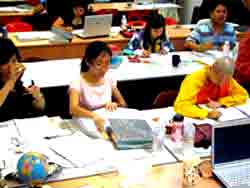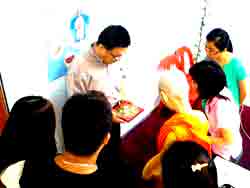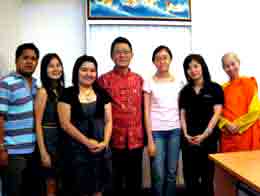 Why study with TY Tan
If you want real teaching,
not some lecture dressed up as a real class.
If you want to have all your doubts answered,
not just apply what you are told.
If you want a worthwhile learning experience,
with lots of case studies and practical
If you want an in-depth knowledge of the subject,
as nothing is held back.
If you want a solid foundation and
new insights into what you already knew.
If you wish to only pay for your studies,
and not for luxurious and long tea-break
or expensive 5 stars hotel conference room.
If you have only training in your mind,
and not just attending another update seminar.
If you want personal attention,
as all classes are kept small

Enroll early to avoid disappointment.
TY Tan ensure that you leave his class
with a complete theoretical and practical knowledge of the subject.
In case you need more than the first live class, TY Tan has the following:-
- You can repeat any of the courses within 12 months with a 80% discount off the course fee.
- If you wish to turn professional after completing the Master Feng Shui course, you can opt to take a 12 months Private Mentoring Program (PMP)
with TY Tan, whereby guidance and mentoring will be provided
to assist you in setting up a professional practice.